Last updated on December 31st, 2019
Here is some info about Ed Paul,  (AKA Edward Paul).
About Ed Paul's Education:
I graduated in May 1997 with a B.S. in Computer Science from The College of New Jersey (formerly Trenton State College).
I am a graduate of Regent University School of Divinity with a Master of Arts in Practical Theology in 2009.
Religious Background:
I am a former Roman Catholic now charismatic Non-denominational Christian that loves to discuss religion and faith.
I am a retired chaplain from the Army Reserves.
I have been attending Grace Bible Church in Virginia Beach.
Fan and hobby interest:
I am a Science Fiction fan. I really like Star Trek and Gene Roddenberry's other work.
Small Star Trek memorabilia collection. I gave away most of my Star Trek books to the library before I deployed to Iraq in 2005.
The Big Moves:
I moved to Virginia Beach in 2006.
I married the love of my life, Rachael Paul, in 2014. (The best decision in my life after my decision to follow Jesus Christ!)
---
Professional Work:
I spent most of my life doing computer and web support and in the Army Reserve component.
I enjoy Life Coaching: Christian Life Coach for IT Professionals, military, and ministry leaders
and : Ed Paul Christian Web Hosting and Web Design
You can find me on Linked In.
If you click on an ad from Amazon on my site, as an Amazon Associate I earn from qualifying purchases.
Websites I designed:
The Adventure of Sir Good Knight story book by Tom Geden from NJ – a story book designed for kids in kindergarten, but enjoyable by kids of all ages.
Looking for home design, drafting, or construction management services in Central and South New Jersey? Take a look at Steve Paul LLC, architectural draftsman South Jersey, NJ
You can find opportunities to serve your city at City Serve USA.
My old flat HTML site Ed Paul's Links World.
Ed Paul In the news
In support of the Deepwater Horizon oil spill recovery 2010 in Louisiana:
CBN 2010
National Guard 2010
Virginia Army National Guard 2010
View my Privacy Policy.
If you found my website useful, you can send donations to me via Paypal.
If you want to suggest a link/site to add, please use my ADD URL form.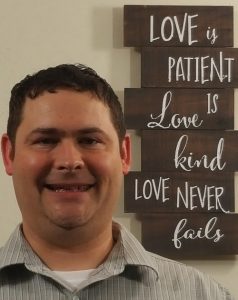 ---
Next Page:  Good Books, Authors, Publishers
Favorite Quotes:
Live long and prosper.
The LORD is my shepherd, I shall not be in want. (Psalm 23:1)(NIV)
For it is by grace you have been saved, through faith–and this not from yourselves, it is the gift of God not by works, so that no one can boast. (Ephesians 2:8-9)(NIV)
For God so loved the world that He gave His only begotten Son so that all who believe in Him should not perish, but have everlasting life. (John 3:16)(NIV)
---
Send questions, comments, suggestions about Ed Paul and my website using my Contact form
---