Last updated on February 18th, 2019
Resources to help you find a job or improve your work search to find employment
"What is the best thing to do in the short life that God has given us? I think we should enjoy eating, drinking, and working hard. This is what God intends for us to do. 19 Suppose you are very rich and able to enjoy everything you own. Then go ahead and enjoy working hard—this is God's gift to you. 20 God will keep you so happy that you won't have time to worry about each day." Ecclesiastes 5:18-20 (CEV)
"Whatever you do, work at it with all your heart, as working for the Lord, not for human masters, 24 since you know that you will receive an inheritance from the Lord as a reward. It is the Lord Christ you are serving." Colossians 3:23-24 (NIV)
Job Hunting Tech resources
Look for a job in the Computer Industry: dice.com      or Computer Jobs
also take a look at net-temps
You can use Indeed to search and email you alerts. (This is how I found my last two jobs)
If you have not already done so, you should setup a profile on linkedin.com
You could use Career builder to search for a new job
Not sure what type of job you want?
Match your skills and interests to job descriptions at  Princeton Review or Keirsey or job seekers guide.org
For tech jobs also check Information Systems Hunter
If you are a Christian looking to work for a Christian company check out Christian Jobs
Zip Recruiter – Find jobs hiring near you and apply with just 1 click.
Zety – Best Job Search sites and advice
Freelance Work Websites
(i.e. for writing and coding)
UpWork
Freelancer
People Per Hour
Guru
Craigs List
Civilian Career Resources for military service members:
Corporate Gray
Military Hire
Recruit Military
Smart Careers is a company geared to service prior military members make a transition into civilian work sectors. Or try military.com.
Resources, Tips and Advice for Veterans Returning to the Workforce
Jobs/Employment/Work search help for military families:
Military Resources
(Army Reserves Private Public Partnership 877-450-4473)
Army Strong Community Centers – For unemployed Soldiers looking for work.
Personnel Force Innovation (PFI), partnering Defense Agencies and Reservists.
FASCLASS – help translate Army/military jobs to civilian positions.
https://mobcop.army.mil For deployment opportunities.
Soldier For Life – Transition Assistance Program
Government Resources
Department of Labor – Veterans support -Support for wounded vets to find jobs and write resumes.
Feds hire vets
Federal government jobs
Veterans Administration careers
USA JOBS
Vets.gov career and employment help
Vendor Information Pages – Publicize and register your small business.
Organizations
American Corporate Partners – national corporate career counseling for our returning military and their spouses.
Career One Stop – military transition – State employment offices for Service Member and spouses.
Hiring Our Heroes (Troops to medical field opportunities).
Milspouse.org – For military spouses seeking employment.
Military to Medicine
Turbo TAP
Recovery Care Coordinator (RCCs) 866-345-8248 (Works with Soldiers and family to file VA claims, employment, referrals for injured or wounded).
Companies
Military.com Careers
Helmets to hard hats – Troops to construction/rail opportunities.
Proud to Serve Again – Troops to teachers.
Vet jobs – Various civilian jobs.
Hampton Roads Work/Career help for veterans
Additional Job search help for NJ and Philadelphia region.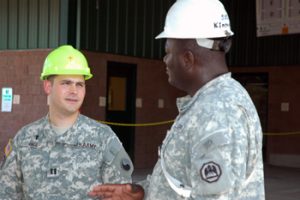 Finding work can be hard, work smarter.
---
Next Page: Z Other things
Previous Page: Webmaster and Search Engines
Favorite Quotes:
Live long and prosper.
The LORD is my shepherd, I shall not be in want. (Psalm 23:1)
For it is by grace you have been saved, through faith–and this not from yourselves, it is the gift of God not by works, so that no one can boast. (Ephesians 2:8-9)
For God so loved the world that He gave His only begotten Son so that all who believe in Him should not perish, but have everlasting life. (John 3:16)