CHRISTIANITY
Why Would A Good God Allow Suffering?
Speaking in Tongues and Charismatic Services
If you are interested in learning more about Christianity or if you would like some helpful words to defend it you could visit these sites.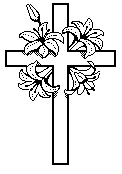 The Ten Commandments from the Book of Exodus
Another 
Christianity Online
 Commercial Resource
Inter Varsity Christian Fellowship Home Page …….. IVCF @ TCNJ
Catholic Campus Ministries @ TCNJ
My Utmost For His Highest
Search the Bible ……………… Our Daily Bread 
Are the Biblical Documents Reliable? brought to you by Leadership University a Christian Resource
Why Do I Believe that the Bible is the Word of God? brought to you by HolyBible.com
Christian Music

 Christian Music Place Artists Directory   My favorite groups 4Him ,JarsOfClay ,Third-Day
HOPE FM 90.5FM Medford Lakes, NJ, a ministry of Calvary Chapel of Medford
KLOVE 106.9FM national contemporary Christian radio – Philadelphia, Pa / Camden, NJ and 90.7/93.3 Virgina Beach/Portsmouth
WXHL Today's Christian Music Radio Station – 89.1 Wilmington DE, 103.5 delaware county, 91.9 Salisbury, 97.1 Philadelphia, PA
WVCH 770AM Christian Radio – Philadelphia, PA
WFIL 560AM Christian Talk Radio – Philadelphia, PA
WAWZ Star 99.1FM – Zarephath, NJ (NorthEast Jersey)
88.7 The Bridge serving Delaware, Maryland, Virginia (DelMarVa)
Church Search
Looking for a church in the Virginia Beach area, check out Hampton Roads/Tidewater Area Church directory
Looking for a church in South Jersey or Philadelphia area? Try these churches:
New Covenant Community Church, Audubon – My home church, small with a lively service
Fellowship Alliance Chapel, Medford – A large church with a large Young Adults Ministry with Friday night meetings
Gloucester County Community Church, Pitman – Another large church
First Baptist Church of Clayton.
Christ's Bible Church of Pennsauken A medium sized church I have attended
A church that I've heard good things about: Calvary Chapel of Philadelphia
A church a friend of mine from Audubon pastors First Baptist Church of Pitman.
Also check out this South Jersey Church directory
Christian Publishers
Apologetics Resource Center 
Good News Publishers / Crossway Books started in 1938.
The Tract League of West Michigan The League has over 300 tract titles in stock. started in 1922.
American Tract Society — Gospel Literature Since 1825!
Chick Publications Chick cartoon tracts make witnessing easy for anyone! The cartoons grab people's attention, then each tract presents a simple gospel message. Over 70 titles available. We also carry books, comics, and videos.
World Missionary Press- Scripture Booklets for the World World Missionary Press is an interdenominational faith ministry producing 48 page topical Scripture Booklets in over 300 languages for free worldwide distribution as God enable.
Online Christian periodicals
Christian Post Christian Online Newspaper with articles posted daily
Christianity Today Magazine A monthly magazine with additional articles posted Monday thru Friday
One News Now (Daily Christian News Media Service)
Way of the Master Discover an old way of sharing the good news
Outreach Magazine the gathering place for the ideas, insights and stories of today's outreach-oriented church. Designed exclusively for pastors and church leadership
Other Christian sites/Organizations
Apologetics Fiction Defending the Christian Faith has never been so much fun!
Kingdom Series – Christian fiction books including Wars of the Realm, The Kingdom Series, and The Knights of Arrethtrae books and audio dramas by Chuck Black.
Withreach.com Resource for Incarnational Ministry & Community Transformation
Echelon Mall Ministry (NJ)
A Christian organization to which I've donated: American Bible Society
Another Christian organization to which I've donated: Food for the poor
Learn about other religions so that you may minister to Non-Christians better at religioustolerance.org
Interested in seriously studying the Bible? Consider Cairn University, Langhorne, PA or Liberty University, Lynchburg, VA or Regent University, Virginia Beach, VA
awesome.crossdaily.com – A Christian Portal site
Clean Christian Humor
Focus on the Family Ministries
afterabortion.org Find out about the real consequences of human abortion on women and society.
The Center For Christian Counseling And Relationship Development
Choose Birth:A Life-Giving Alternative to Abortion. MA and nationwide unplanned pregnancy help.
Christian Research Institute Equip.org The stated Purpose for this site is "To provide Christians worldwide with researched information, well-reasoned answers and equip them to represent it to people influenced by ideas and teachings that assault or undermine orthodox, biblical Christianity."
New Jersey Family Policy Council a non-profit education and research organization, working to strengthen the family through informed citizenship and improved public policy.
The Relationship Resource Group Incorporated Producer of the "Better Families" church bulletin insert.
Acts 1:8 Ministry FREE Outreach training kit, and consulting services for Churches. (focuses on giving out stuff for free to the public)
Campus Crusade for Christ Ministry Resources Campus Crusade for Christ's resource ministry serves churches and individual Christians with training, discipleship and outreach resources.
Bring Your Bible .com SCRIPTURES IN SCHOOLS PROJECT
Purpose Driven Ministries Purpose Driven is a part of the Mission of Saddleback Church, based in Lake Forest, CA. Our task is to equip pastors all over the world to plant and renew churches to become balanced, grow healthily, and reproduce. We do this by promoting and utilizing Rick Warren's biblical teaching on the five purposes of the church and other supporting concepts.
The Center for Reclaiming America established by Dr. D. James Kennedy, an outreach of Coral Ridge Ministries, provides non-partisan, non-denominational information, training, and support to all those interested in positively affecting the culture and renewing the vision of our Founding Fathers. The Center for Reclaiming America is a national grassroots organization with members in all 50 states.
Yes, I believe in God to equip and empower students in schools across the nation to boldly proclaim their faith in Jesus.
The JESUS Film Project The purpose of The JESUS Film Project is to show the JESUS film to everyone in the world in his or her own language.
ChristianCourses.com Free Online Discipleship courses
Evangelism Explosion International an organization dedicated to equipping Christians thru seminars and church class courses to share the Good News!
The Salvation Army National Headquarte The Army of Compassion
Boundless Webzine | An Online Magazine for 20-Something Christian Singles
---
---
Been Thinking About Contentment
For most of my life, I have thanked the Lord for a great sense of contentment that I have. This article shows the importance to have a contentment for your situation, but as the serenity prayer says, we need to have the courage to change the things that need to be changed.
A quote from the bible on contentment (sortof)
---
Why Would A Good God Allow Suffering?
God allows pain and suffering in our world to alert us to the problem of sin, to direct us to respond to Him in faith and hope, to shape us to be more like Christ, and to unite us so that we will help each other. For a more in-depth look visit Our Daily Bread
---
---
Christianity VS. Other Religions
Pascal's Wager
Core Christian Beliefs
---
Speaking in Tongues and Charasmatic Services
If you are interested in the gift of the Spirit, "Speaking in Tongues", or Charasmatic Services you should compare present day occurences with scripture. A specific chapter in the New Testament covers this topic well is 1 Corinthians 14. You should also read the other passages where speaking in tongues is mentioned which you can look up at Search for Speaking in Tongues
---
Favorite Quotes:
Live long and prosper.
The LORD is my shepherd, I shall not be in want. (Psalm 23:1) (NIV)
For it is by grace you have been saved, through faith–and this not from yourselves, it is the gift of God not by works, so that no one can boast. (Ephesians 2:8-10) (NIV)
For God so loved the world that He gave His only begotten Son so that all who believe in Him should not perish, but have everlasting life (John 3:16) (NIV)
---