Last updated on November 3rd, 2020
CHRISTIANITY
Christianity includes everything about Jesus Christ and those who have sought to follow Him. Those who hear or read the Gospel in the light of the Holy Spirit and submit to God acknowledge that God came to earth as the man Jesus of Nazareth, died to satisfy the debt of sin and rose from the grave on the third day so that all who believe in Him and confess that he is Lord would have eternal life. Jesus acknowledged the greatest commandments as to love God and to love your neighbor as yourself. He gave a great commission to all who would follow Him to be witnesses to the world and make disciples for Jesus and baptize them. You can learn more about the full and abundant life in Christ through The Purpose Driven Life.
For those who choose to follow Jesus, the resources below will help you do so. For those that are curious, I pray they help you come to know and love and follow Jesus as I do.
---
Speaking in Tongues and Charismatic Services
If you are interested in the gift of the Spirit, "Speaking in Tongues", or Charismatic Services you should compare present day occurrences with scripture. A specific chapter in the New Testament covers this topic well is 1 Corinthians 14. You should also read the other passages where speaking in tongues is mentioned which you can look up at Search for Speaking in Tongues
---
Educational Resources
If you are interested in learning more about Christianity or if you would like some helpful words to defend it you could visit these sites.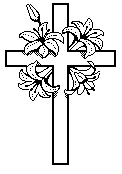 The Ten Commandments from the Book of Exodus
Another Christianity Online Commercial Resource
Inter Varsity Christian Fellowship Home Page …….. IVCF @ TCNJ
Catholic Campus Ministries @ TCNJ
My Utmost For His Highest
Search the Bible ……………… Our Daily Bread
Are the Biblical Documents Reliable? brought to you by Leadership University a Christian Resource
Why Do I Believe that the Bible is the Word of God? brought to you by HolyBible.com
Christian Publishers
Apologetics Resource Center
Good News Publishers / Crossway Books started in 1938.
The Tract League of West Michigan The League has over 300 tract titles in stock. started in 1922.
American Tract Society — Gospel Literature Since 1825!
Chick Publications Chick cartoon tracts make witnessing easy for anyone! The cartoons grab people's attention, then each tract presents a simple gospel message. Over 70 titles available. We also carry books, comics, and videos.
World Missionary Press- Scripture Booklets for the World World Missionary Press is an interdenominational faith ministry producing 48 page topical Scripture Booklets in over 300 languages for free worldwide distribution as God enable.
FaithWords, a division of Hachette Book Group – bestselling authors include Joel Osteen, Joyce Meyer, Joseph Prince, John C. Maxwell, and T.D. Jakes.
Online Christian periodicals
Christian Post Christian Online Newspaper with articles posted daily
Christianity Today Magazine A monthly magazine with additional articles posted Monday thru Friday
One News Now (Daily Christian News Media Service)
Way of the Master Discover an old way of sharing the good news
Outreach Magazine the gathering place for the ideas, insights and stories of today's outreach-oriented church. Designed exclusively for pastors and church leadership
Boundless Webzine | An Online Magazine for 20-Something Christian Singles
Charisma Magazine | Charismatic Christianity magazine
Education Focused Christian sites/Organizations
Withreach.com Resource for Incarnational Ministry & Community Transformation
Learn about other religions so that you may minister to Non-Christians better at Religious Tolerance
Interested in seriously studying the Bible? Consider Cairn University, Langhorne, PA or Liberty University, Lynchburg, VA or Regent University, Virginia Beach, VA
Christian Research Institute Equip.org The stated Purpose for this site is "To provide Christians worldwide with researched information, well-reasoned answers and equip them to represent it to people influenced by ideas and teachings that assault or undermine orthodox, biblical Christianity."
The Foundation for American Christian Education – publishes and teaches America's Christian history and method of education by Biblical principles to restore Christian self-government and character to the individual, to families, to the church and to the nations.
Other Christian sites/Organizations
Apologetics Fiction Defending the Christian Faith has never been so much fun!
Kingdom Series – Christian fiction books including Wars of the Realm, The Kingdom Series, and The Knights of Arrethtrae books and audio dramas by Chuck Black.
A Christian organization to which I've donated: American Bible Society
Another Christian organization to which I've donated: Food for the poor
Forgiven Felons founded by Jay Dan Gumm (a Huck's Hero) – helping people with a past realize their Future. A prison, transitional house, and jail ministry.
Pastor Brian Gibson, Lead Pastor @ HisChurch.cc in Kentucky and Texas, started the movement "Peaceably Gather: You have a Right to Worship" to encourage pastors and churches to gather despite some state restrictions in light of COVID 19 with appropriate health safety measures in place.
See also this well known Christian Charity – The Salvation Army National Hindquarters The Army of Compassion
awesome.crossdaily.com – A Christian Portal site
Clean Christian Humor
The Center For Christian Counseling And Relationship Development
Acts 1:8 Ministry FREE Outreach training kit, and consulting services for Churches. (focuses on giving out stuff for free to the public)
---
Other Related Pages:
Christianity VS. Other Religions
Pascal's Wager
---
---
Next Page: Computing Resources
Previous Page: Good Books, Authors, Publishers
Favorite Quotes:
Live long and prosper.
The LORD is my shepherd, I shall not be in want. (Psalm 23:1) (NIV)
For it is by grace you have been saved, through faith–and this not from yourselves, it is the gift of God not by works, so that no one can boast. (Ephesians 2:8-10) (NIV)
For God so loved the world that He gave His only begotten Son so that all who believe in Him should not perish, but have everlasting life. (John 3:16) (NIV)
---