Last updated on February 9th, 2020
On June 19th, 2019, some will celebrate Juneteenth. We remember that on June 19th, 1865 the last African American slaves in the USA were freed. Though slavery (human trafficking) is not legal in the USA, it is legal in some other countries. We should celebrate victories, then continue the fight for human rights. After slavery was ended, there remained inequality in other civil rights. Dr. Martin Luther King Jr. fought for equal civil rights.
In 1973, the U.S. Supreme Court went against the Declaration of Independence, the U.S. Constitution, and judicial precedent and decided to revoke the right to life for the unborn and make up a "right" to assassination in privacy. Dr. Alveda King, continues the fight for civil rights by working to restore the right to life.
A child may be unplanned by their parents, but nobody is unplanned by their creator. As the Lord spoke to the prophet Jeremiah:
"Before I formed you in the womb I knew you,
before you were born I set you apart; " Jeremiah 1:5a (NIV)
More Pro-Life Resources.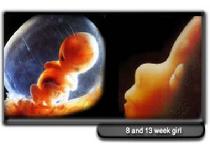 Next, you can read more about Juneteenth.
Juneteenth 2019 – remembering the fight for equal rights